Park Review
Rotary Park
Burlington Washington
Rotary Park in Burlington, WA is managed by the City of Burlington. If you are looking for a wide-open space for your kiddos to run this park is for your family! There are at least a couple of acres of grass along with sand volleyball courts, baseball fields and a skate park. The park also has a covered picnic shelter. Covered basketball courts and a large play structure are at the back of the park at Lucielle Umbarger Elementary School, just a short walk from the parking lot. The covered area and volleyball courts are available to rent through the City of Burlington.
Q: What is the address for Rotary Park?
A: Rotary Park is located at 821 S. Section Street behind Lucielle Umbarger Elementary School in Burlington, WA.
Q: What hours is Rotary Park open?
A: April 1st - October 31st open hours are 6 am - 10 pm
November 1st - March 31st open hours are 7 am - 7 pm
Q: Where can I park at Rotary Park?
A: Parking at Rotary Park is free and there are plenty of parking spaces for everyone in the parking lot. There is additional parking available on the street.
Q: Do I need a Discover Pass to park at Rotary Park?
A: No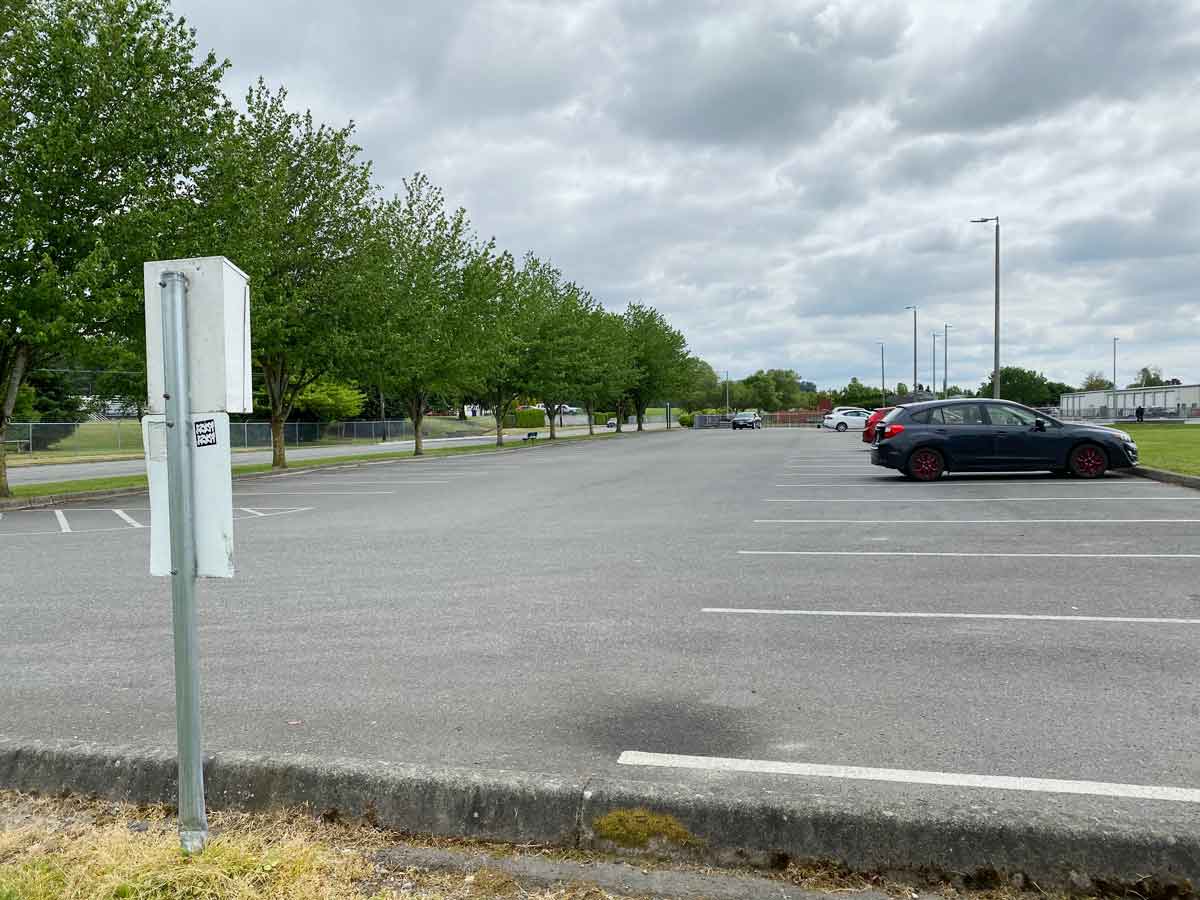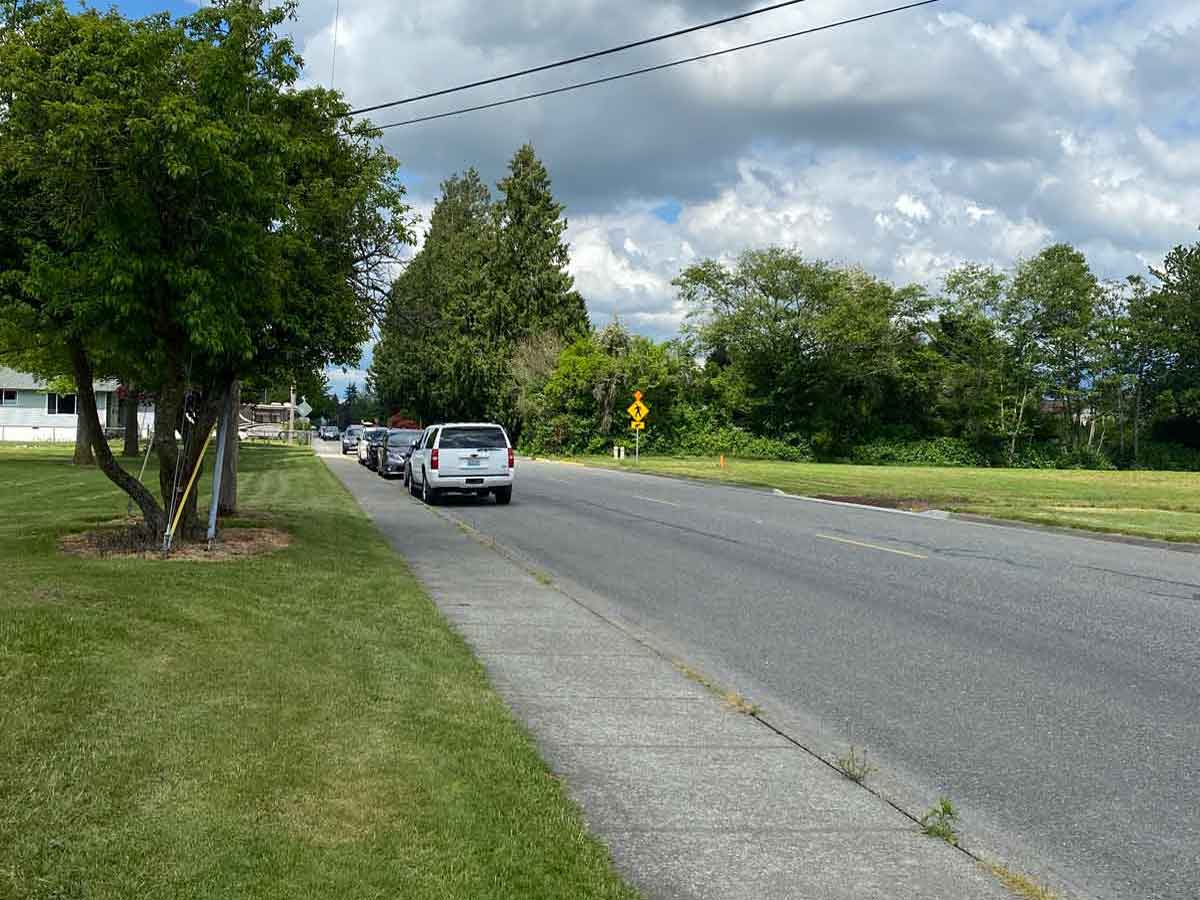 ANSWERS TO THE QUESTIONS MOMS WANT TO KNOW
ABOUT ROTARY PARK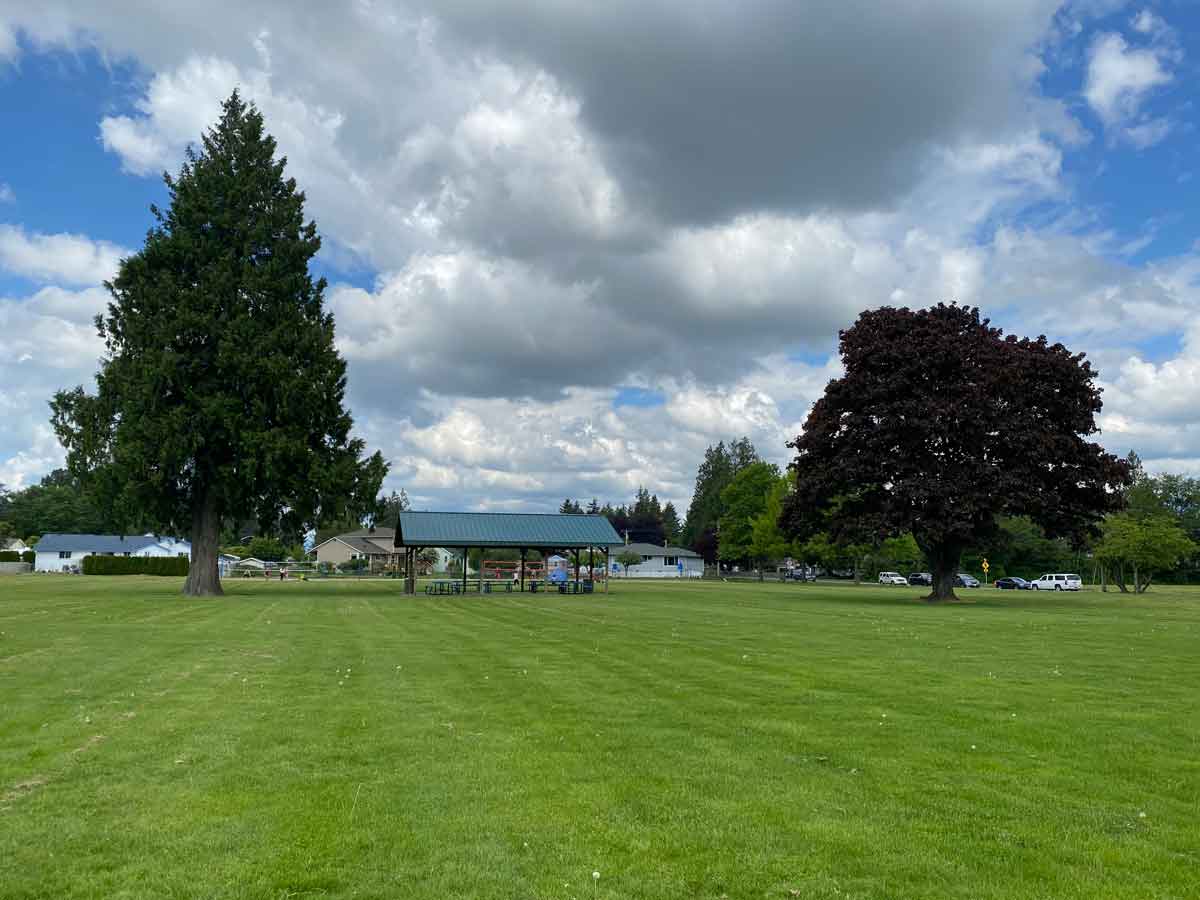 Q: Is there shade at Rotary Park?
A: There are a couple of humongous trees providing ample shade at the park as well as a covered area with six picnic tables. Bring a blanket and a picnic to take advantage of the shaded, grassy area. The picnic shelter is open from 8 am until sunset for free on a first-come, first-served basis. It is also available for rent so don't count on it being available.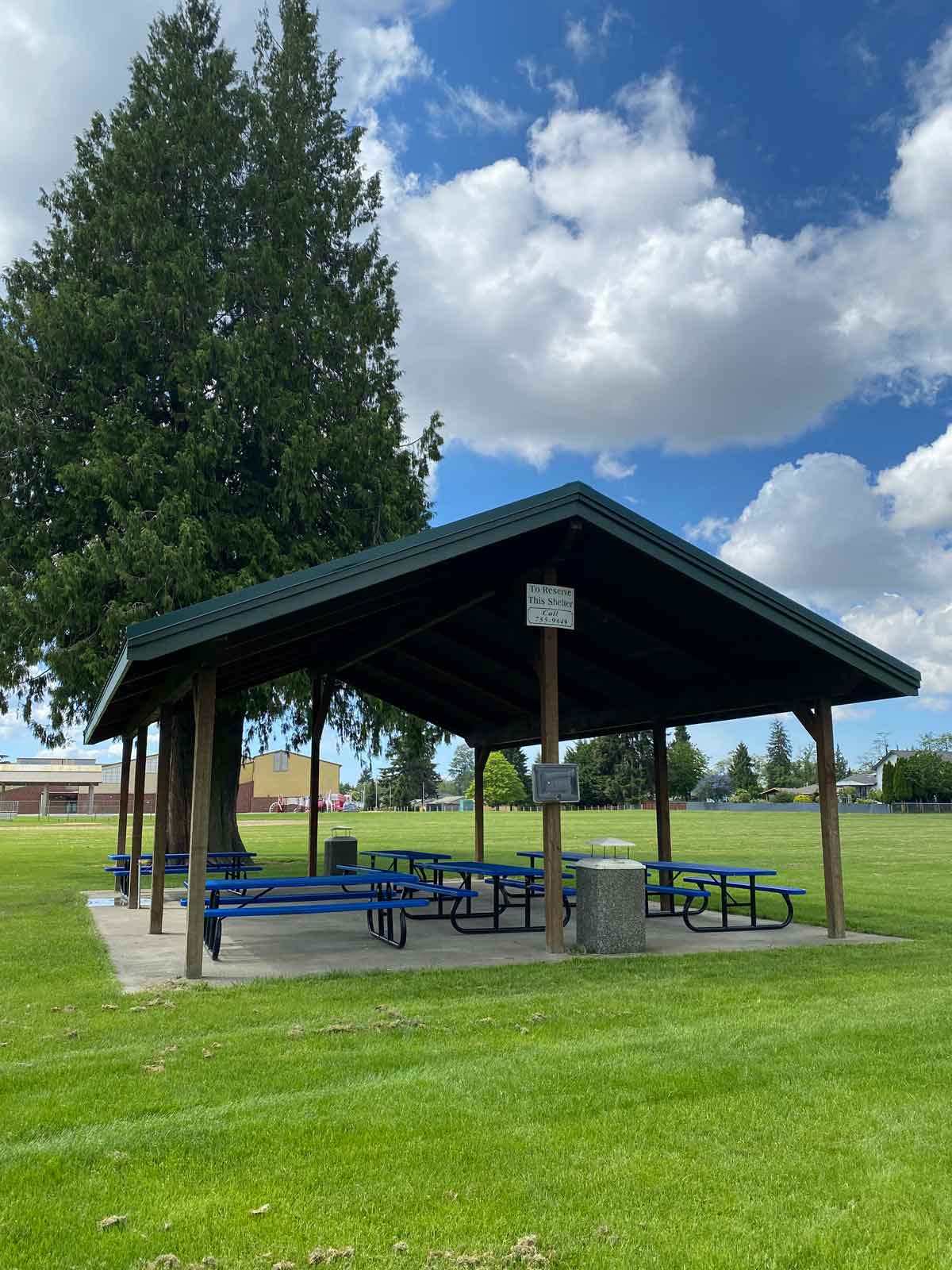 Q: Where can you sit at Rotary Park?
A: There is a lot of room to lay out a blanket or towels in the sun or shade on the grass. There is also a covered shelter area with six picnic tables. The covered area is available for rent, so don't count on it to be available for use. There aren't any benches to sit on at the park so bring your own chairs if you need them. Since the park is flat and open you can see your kids from pretty much any place you choose to set up your family's things. There are garbage cans available at the covered shelter.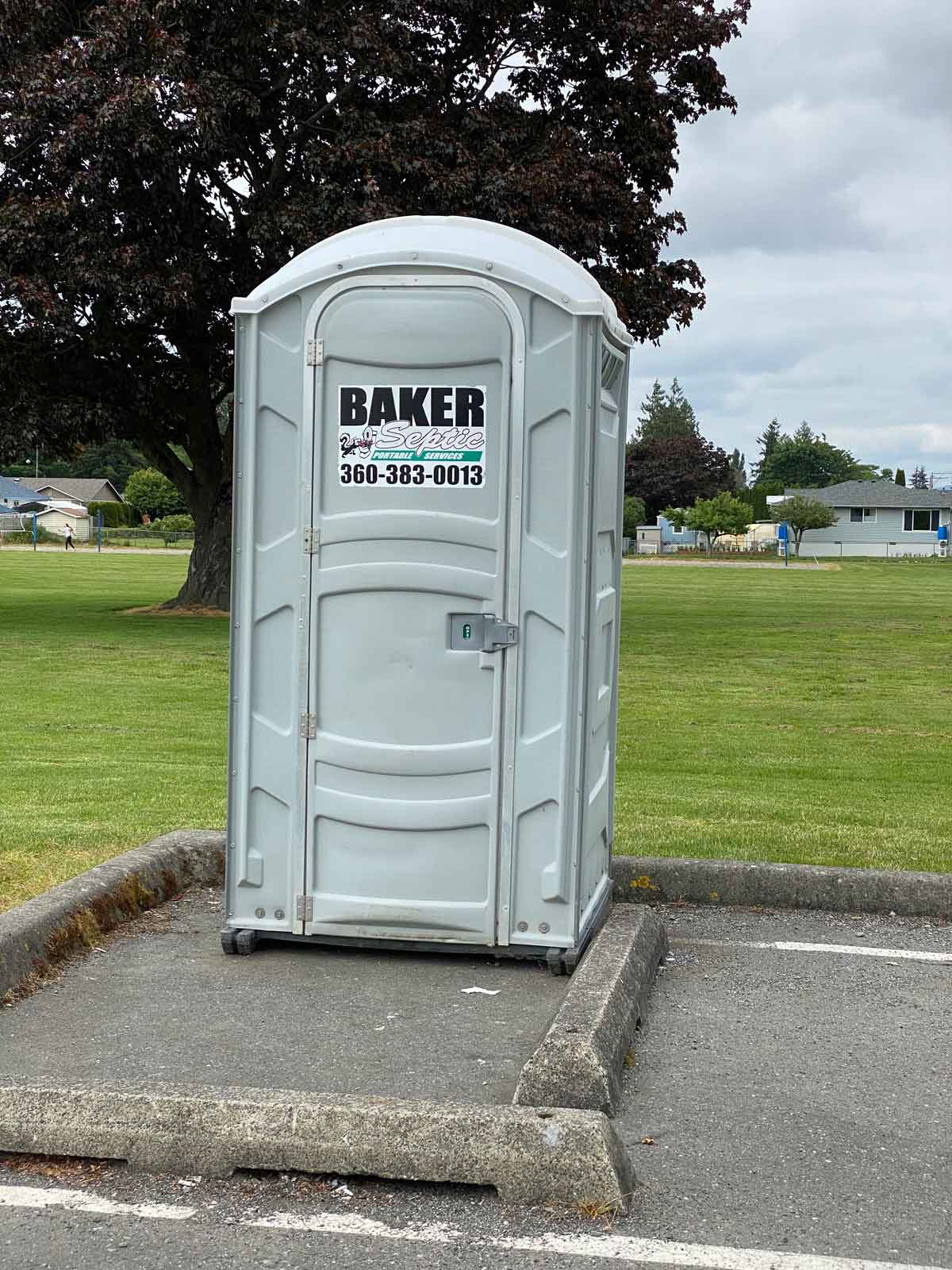 Q: Is there a bathroom at Rotary Park?
A: The park has one small porta-potty in the parking lot that is open March-November. I've never met a porta potty I liked. This one had toilet paper but no hand sanitizer.
Q: Is Rotary Park safe?
A: South Section Street borders the east side of the park. It's not an extremely busy road and cars should be driving 25 mph. The park is not fenced and doesn't really have a natural barrier except for the fences of the houses on the north side and the school on the west side. It was very clean and did not have trash hidden in the grass. I did not see any "campers". You can see your children pretty much everywhere in the park. It is a very large park, so you wouldn't want to let them wander too far.
Q: Is there playground equipment at Rotary Park?
A: The play structure at Rotary Park is technically the playground for Lucielle Umbarger Elementary School. It's a great playground for toddler through elementary ages. There are several slides, all kinds of bars to climb and swing from but no swings. The ground cover is bark.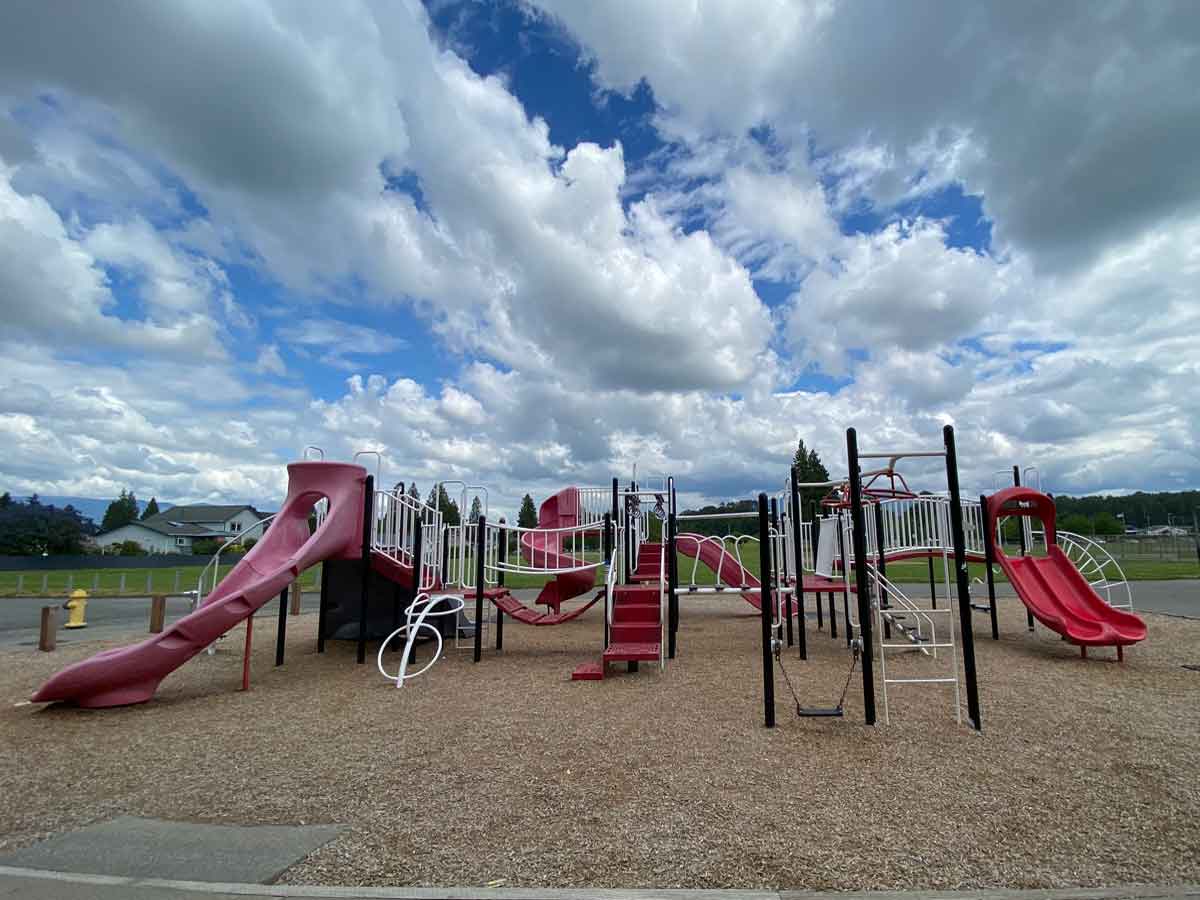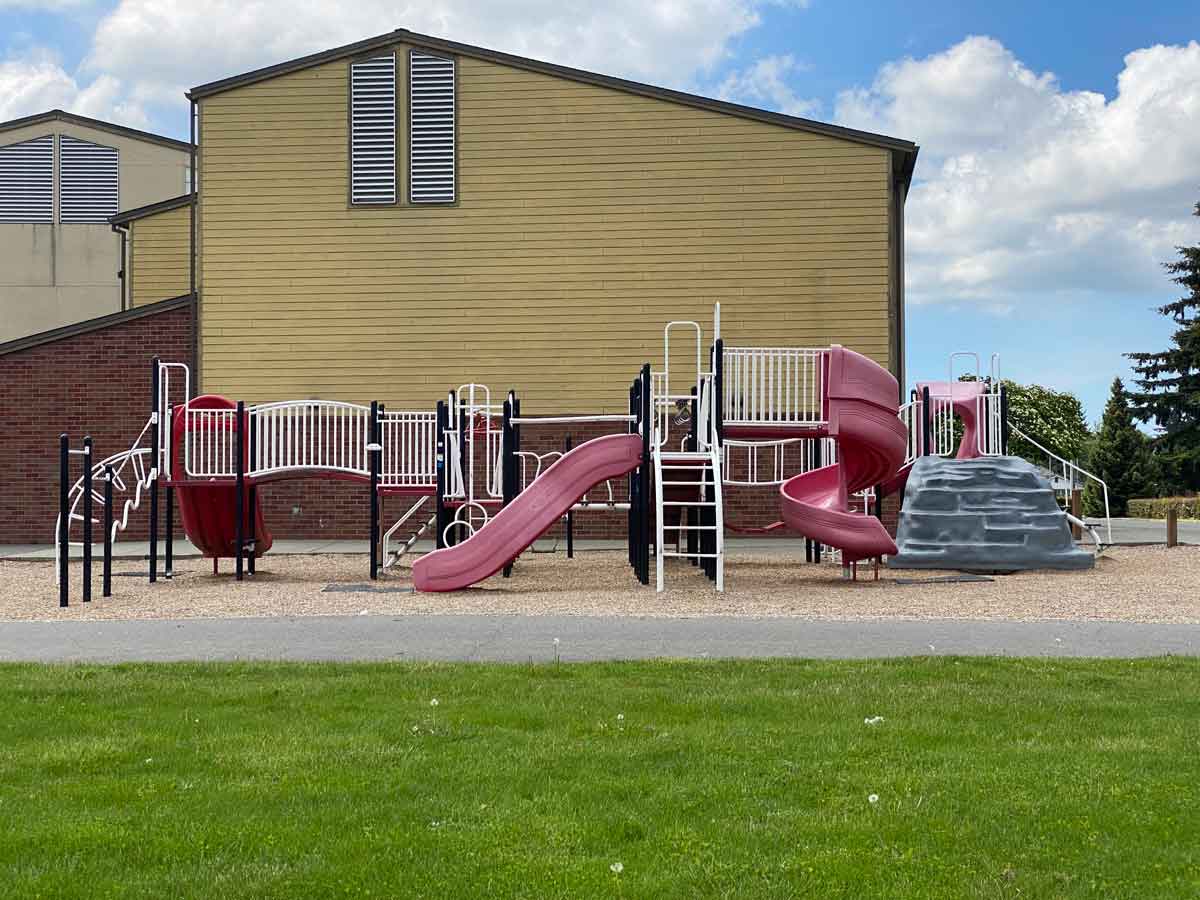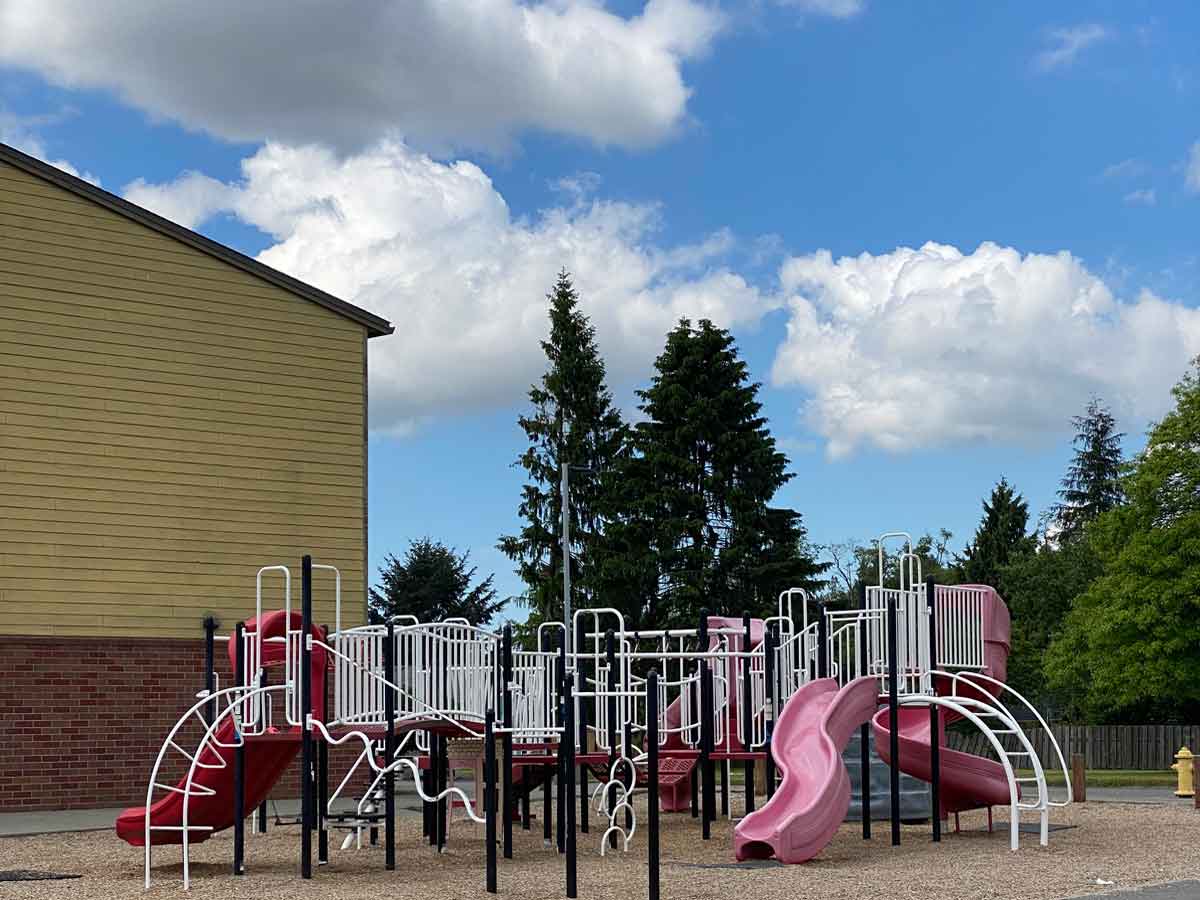 Q: Are there sports courts or sports fields at Rotary Park?
A: Rotary Park has four sand volleyball courts. The nets are installed by the City of Burlington and removed in November. There are two baseball fields and plenty of grass to play soccer or any other type of game you bring with you that can be played outside. There are basketball courts over at the elementary school and they are covered.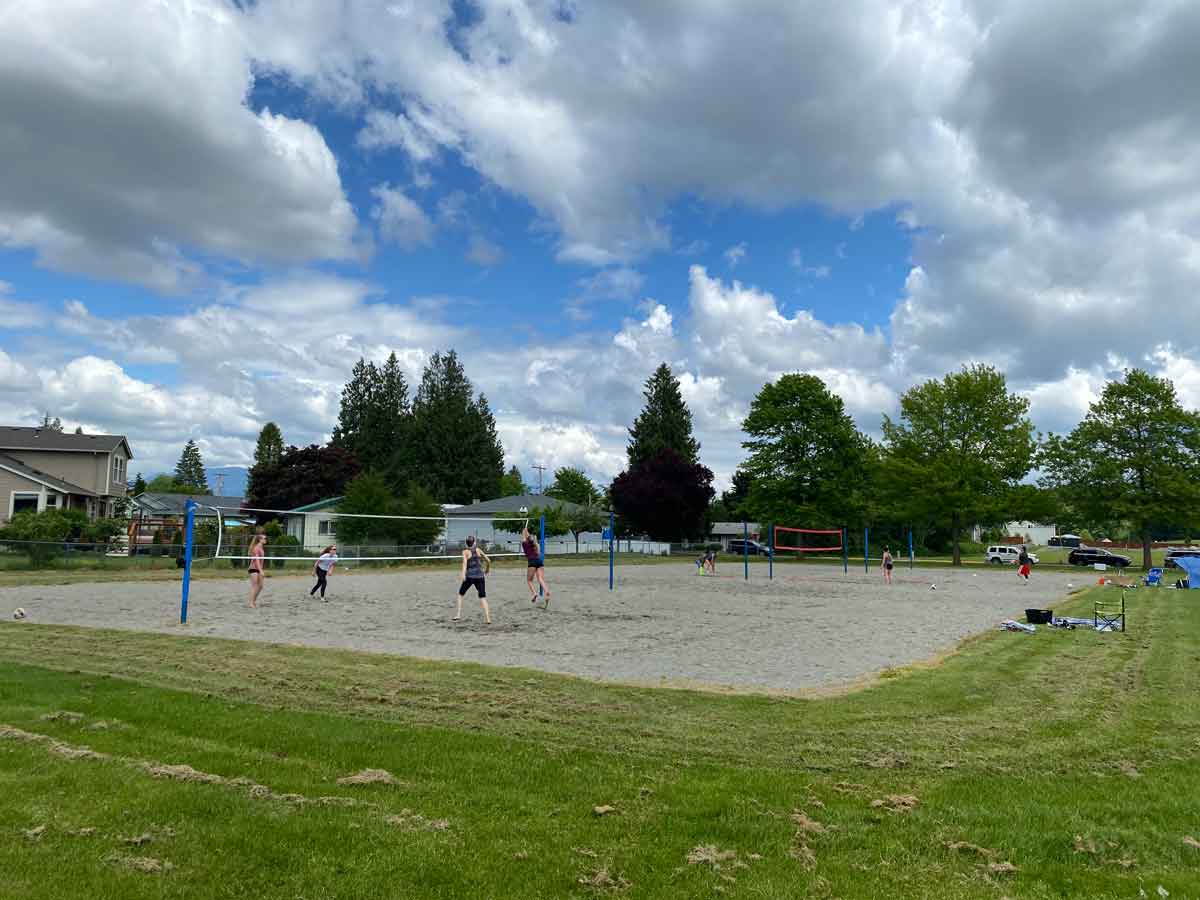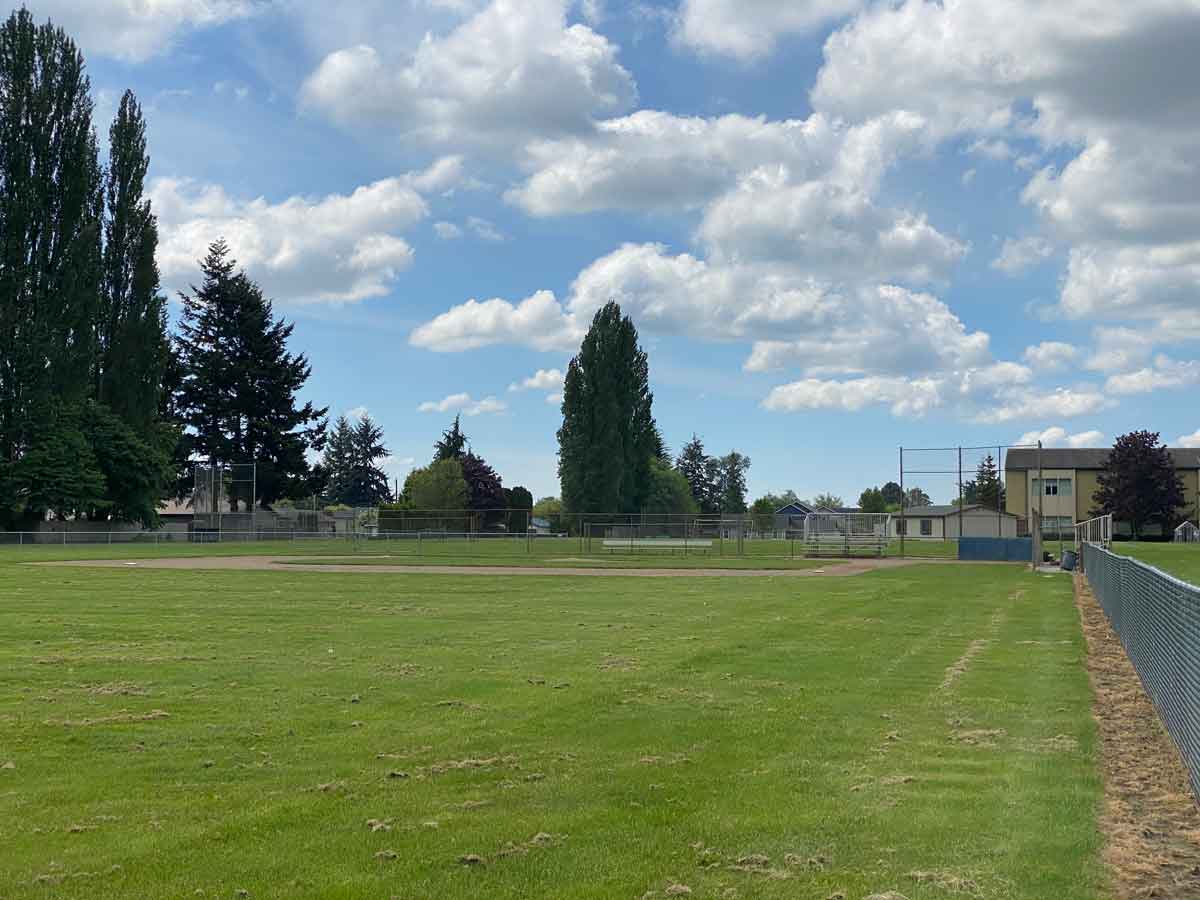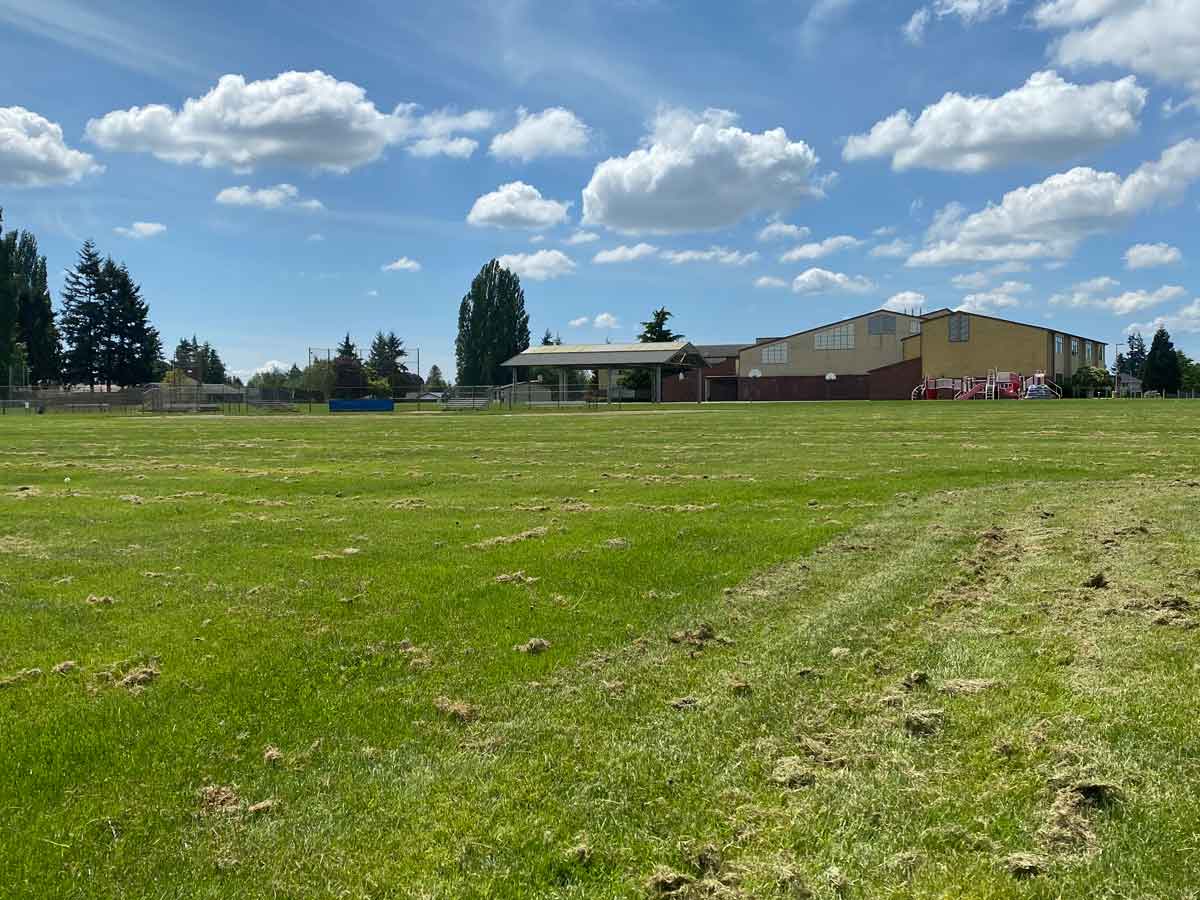 Rotary Park has one of the region's best skate parks! When I've visited Rotary Park there have always been a handful of people of all ages using the skate park. I've included several pictures of the skate park obstacles below. My kids don't skate, but it looks like an amazing park for kids that do!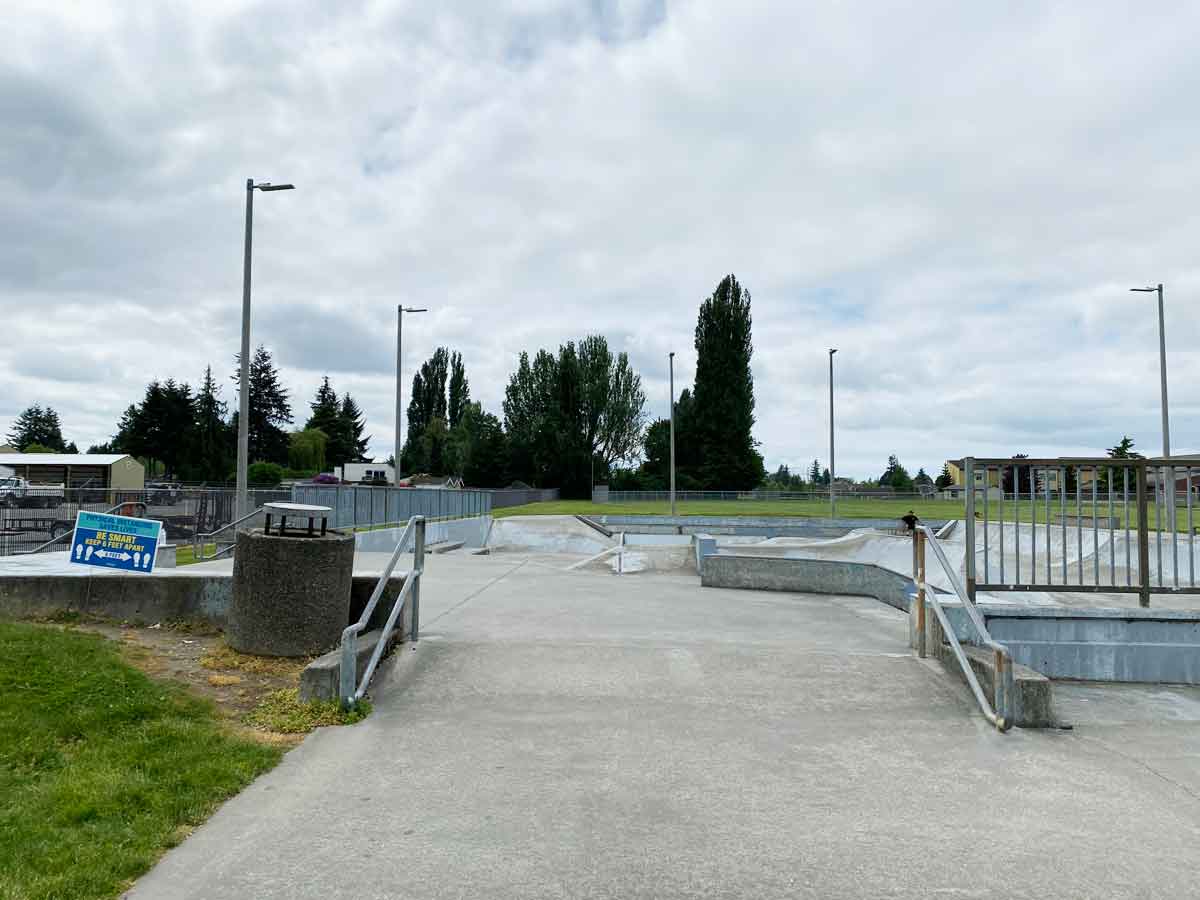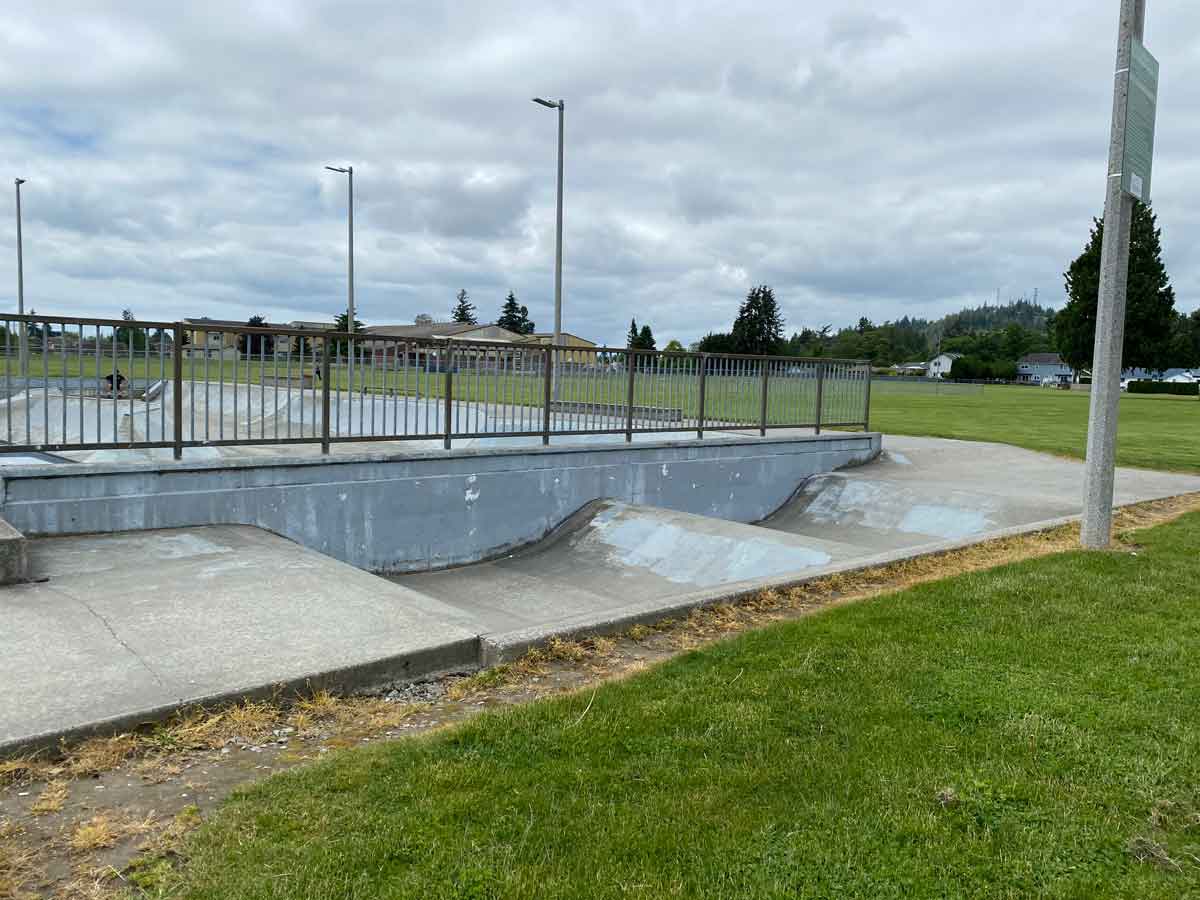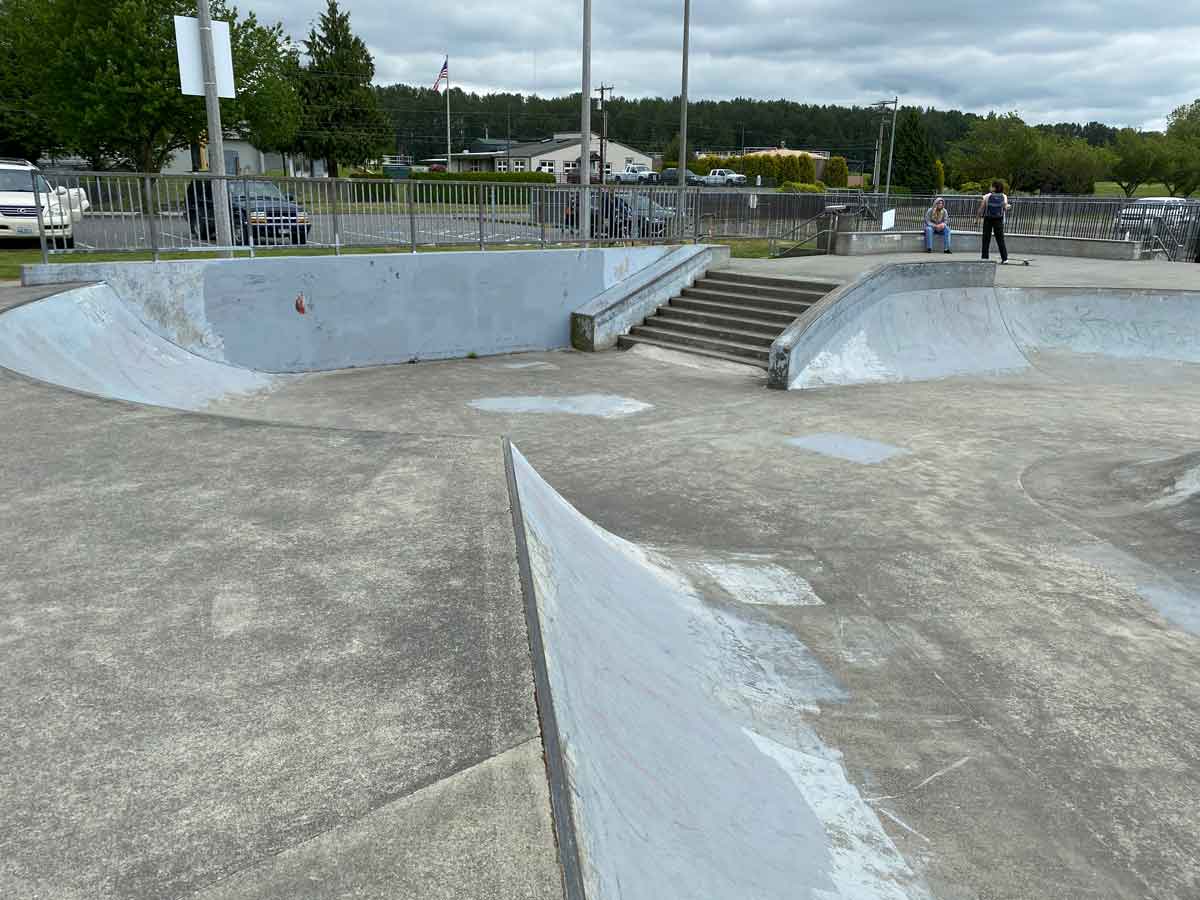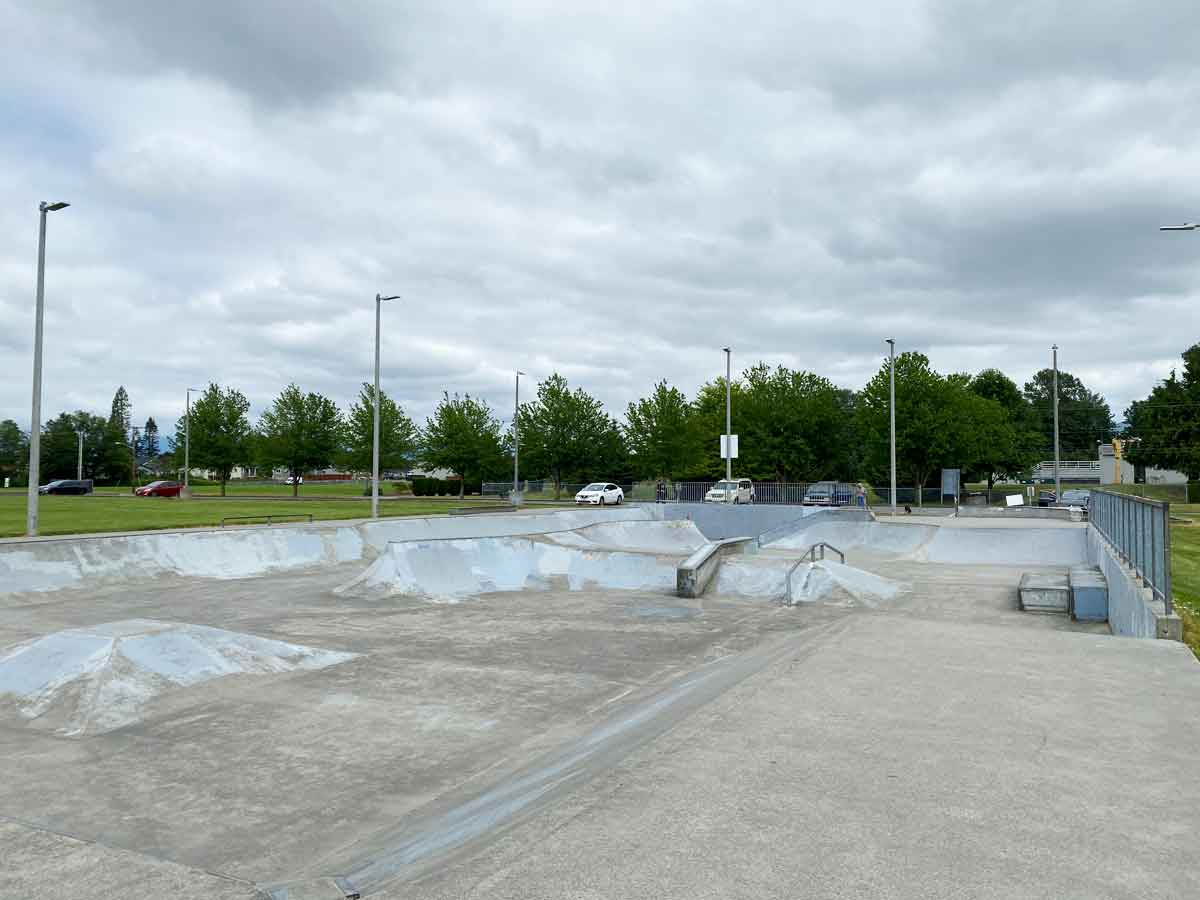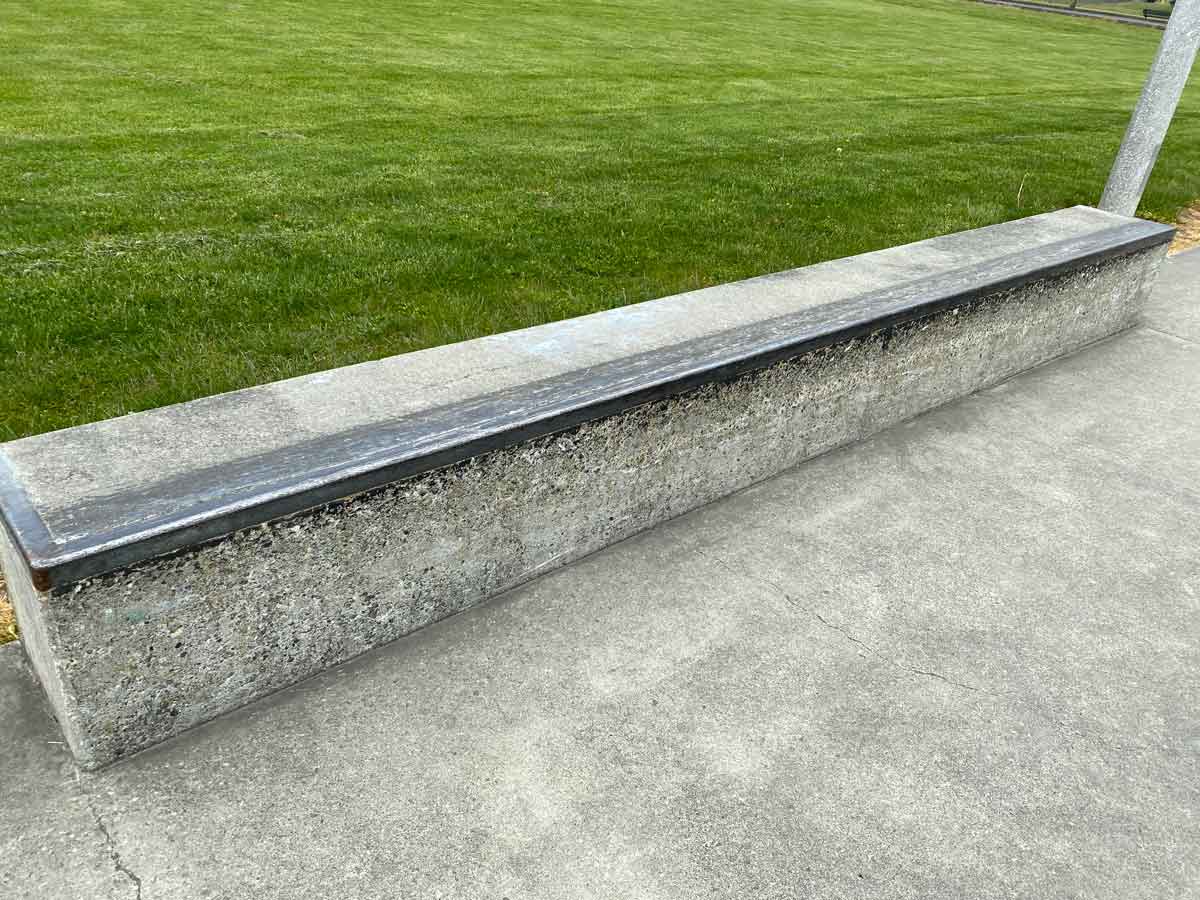 WHAT ELSE CAN I FIND AT ROTARY PARK?
Q: Are there walking or hiking trails at Rotary Park?
A: NONE
Q: Is there swimming, boating, canoeing, or kayaking at Rotary Park?
A: NONE
Q: What is the landscape like at Rotary Park?
A: Rotary Park is flat and covered in grass. There is sand at the volleyball courts. Two large trees near the covered shelter provide a lot of shade.
Q: Are there any water features at Rotary Park like a creek or pond?
A: NONE
Q: Is there a BBQ area at Rotary Park?
A: You can bring portable BBQs from home that use charcoal or propane for fuel. They cannot be commercial size.
Q: Is there camping at Rotary Park?
A: NONE
Q: What are the most unique features of Rotary Park?
A: Sand volleyball courts and a skate park that is one of the best in the region.
Q: Are pets allowed at Rotary Park?
A: As long as your pet is on a leash you can bring them with you. Make sure to clean up after them. Garbage cans are available at the covered picnic shelter.
Q: What is not allowed at Rotary Park?
A: Burlington City Parks are tobacco-free zones. Smoking, vaping, or chewing are not allowed along with the use of alcohol, marijuana or any other drugs.
Q: What is the most important thing to remember when you visit Rotary Park with your kids?
A: Bring blankets and chairs to sit on. Bring your own water, toilet paper, hand sanitizer and paper towels. Be prepared to stay for A LONG time (which means bring FOOD) because there is a lot to do. Bring outdoor games and balls to play with. There is a lot of space to spread out.
CLICK HERE to Subscribe to the Weekend Play List e-newsletter
to save time planning your family's weekend activities!
(It only takes 2 seconds.)

SKAGIT KID INSIDER IS NOT PERSONALLY RECOMMENDING ANY PARK LISTED ON THE WEBSITE.
VISIT PARKS AT YOUR OWN RISK.

All material contained in this review is copyrighted and protected under the Digital Millennium Copyright Act. No part of this review may be copied or reproduced in any way.