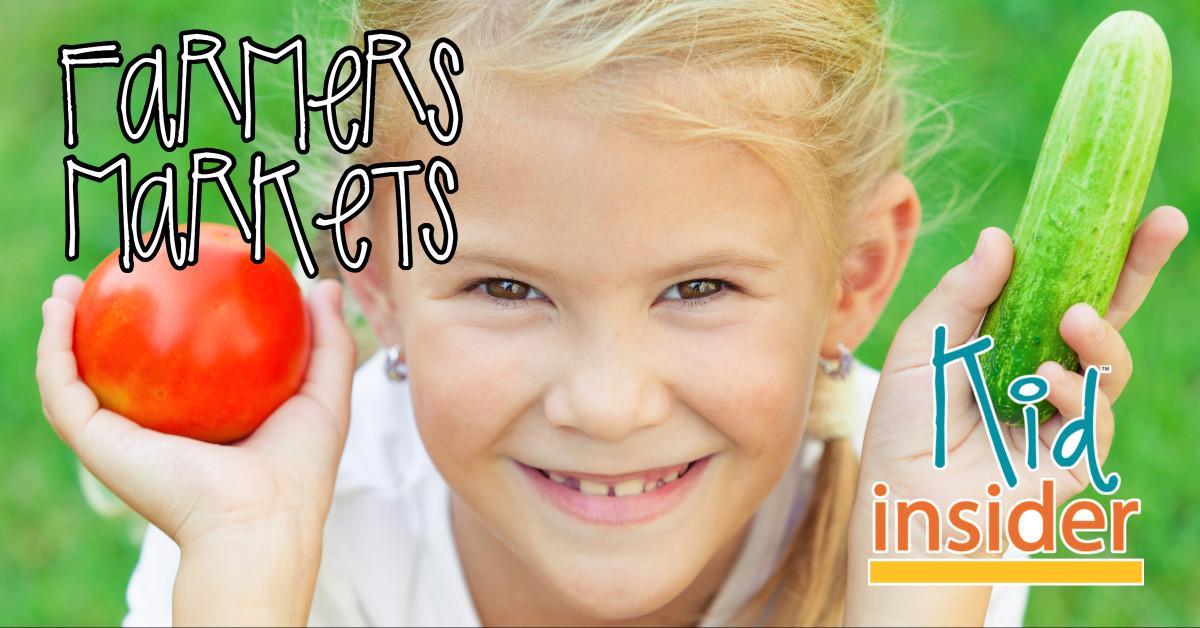 FARMERS MARKETS IN SKAGIT COUNTY
Every summer weekend in Skagit County you can find a farmers market to visit near you. Many farmers markets begin in late spring and run through October. It's one of those fun events to explore with your kids because every weekend is different. Our family likes to find fun and fresh ingredients to try for summer dinners on Saturday nights.
Take the time to check out all of the farmers markets that Skagit County has to offer. They all have different farms from Skagit County and all over Washington state selling their fresh produce. There are also local artisans selling their products at the markets and many of the markets have activities for kids happening all day long.
The 2021 farmers market season in Skagit County will look different at each market. Please visit their websites to find out more details about how you can purchase locally grown food at each one safely.
Fast, easy access to local food!
​Support local farmers, small businesses AND your community by customizing a basket of food that will be delivered to your home through Seasoned Harvest. It's like shopping at an online Farmers Market!
The owners of Seasoned Harvest, Serena & Christopher, grew up here on their family farm and love the Pacific Northwest. They also love delicious, quality food and want to share what they love with YOU!

They form close relationships with small community businesses and farms to bring organic food and local products directly to your door to help YOU save time & money! You can customize your own basket or subscribe to their Harvest Basket twice a month to save time shopping.
Website: https://www.seasoned-harvest.com/ (Subscribe to their newsletter and receive 10% off your first order.)
Address: The Depot - 7th Street & R Avenue

Open Date: May 1st 2021 - The market has new safety guidelines in place. Please see their website for details prior to attending.

Last Market: October 30th 2021

Pie Festival: September 18th during the market

Day/Time: Saturdays 9am-2pm

Holiday Market: November 20th & 21st 10am-4pm - Port Transit Shed @ the end of Commercial Avenue
Address: Concrete Community Center - 45821 Railroad Street

Open Dates: May 29th 2021 - Please bring masks as they are required. See their website for additional COVID safety details.

Last Market: September 4th 2021

Day/Time: Saturdays from 10am-1pm
Address: Eagle Haven WInery - 8243 Sims Road, Sedro-Woolley

Open Dates: May 2nd 2021 - Please bring masks as they are required. See their website for additional COVID safety details.

Last Market: October 31st 2021

Day/Time: Sundays from 11am-4pm
Address: Downtown Mount Vernon - Riverwalk Park

Open Date: May 15th 2021 - More details to come! Check their website.

Last Market: October 9th

Day/Time: Saturdays 9am-2pm
Address: Harmer Heritage Square on Metcalf & Ferry Streets

Open Date: May 19th 2021 - see their website for COVID safety guidelines.

Last Market: October 13th 2021

Day/Time: Wednesdays from 3pm-7pm

Community Action's WIC Nutrition Program helps give children a healthy start for life with:
$40 to $50 in healthy foods each month
Information on children's growth and nutrition
Tips and assistance for a successful breastfeeding experience
Community information referrals
Friendly, individualized, and caring services
During the summer WIC also offers extra checks for shopping for local fruits and vegetables at Farmer's Markets in our area (see video).
Community Action's WIC Nutrition Program serves families on a tight budget, unemployed families, and families receiving TANF. Services are provided in Anacortes and Mount Vernon. Community Action also administers a WIC program for Naval Air Station Whidbey Island.
Pregnant women, breastfeeding women, infants, and children under age 5 can get help with food and nutrition education.
To learn more about WIC services and find out if you qualify, call Community Action at (360) 416-7595. Find more information on their website.