GET THE SCOOP ON SNOW GOOSE PRODUCE
Mount Vernon, WA
Last Updated 05/10/2021
The start of spring in Skagit County also means the annual reopening of Snow Goose Produce, a vegetable and fruit market that has grown in popularity among the locals and tourists alike. The sunshine and clear skies bring long lines of people, waiting in anticipation for a gigantic scoop of the delicious ice cream the market has become best known for.
Snow Goose Produce first opened in 1984 by Mike and Mary-Louise Rust. The couple shared a passion for organic sustainable food and wanted to create a place to promote delicious ingredients and local fare. Snow Goose has stayed in the family over the decades and is now run by their youngest son and daughter-in-law.
The farm fresh produce market offers up a wide selection of vegetables grown organically on the market's land, along with fresh and smoked seafood including live oysters, crabs and clams, wild sockeye salmon and halibut.
Snow Goose also offers a variety of local fresh fruit, homemade jams, cookies, brownies and baked bread (including gluten-free options), artisan cheeses, as well as pickled and canned vegetables and jams. In addition, there's a nice selection of locally made micro brews, Washington wines, fresh flowers, and hand-crafted planter boxes made by a local wood worker.
There is plenty of free parking in a gravel parking located alongside the market and round picnic tables for guests to sit and enjoy their delicious finds.
Did we mention the ice cream?
If the sun is shining in the Pacific Northwest, you are sure to find a line of people waiting patiently for their turn to select one of the 48 flavors of ice cream served up daily at Snow Goose Produce on homemade waffle cones. The market is known for their generous scoops of ice cream from Lopez Island Creamery and Cascade Glacier, an ice cream company based out of Eugene, Oregon. Grab a seat at one of the many tables right outside the produce stand and soak up the sun.
Q & A INSIDER LOOK AT SNOW GOOSE PRODUCE
Q. Where is Snow Goose Produce located?
A. The outdoor produce market is located on Fir Island Road a couple miles west of Conway.
Q. What months is Snow Goose open?
A. Snow Goose opens in early spring (March) and Closes beginning of fall (October).
Q. What are the hours?
A. Snow Goose is open Everyday - 8:00am to 6:00pm
Q. How is the parking?
A. There is ample free parking in a gravel parking lot next to the produce market.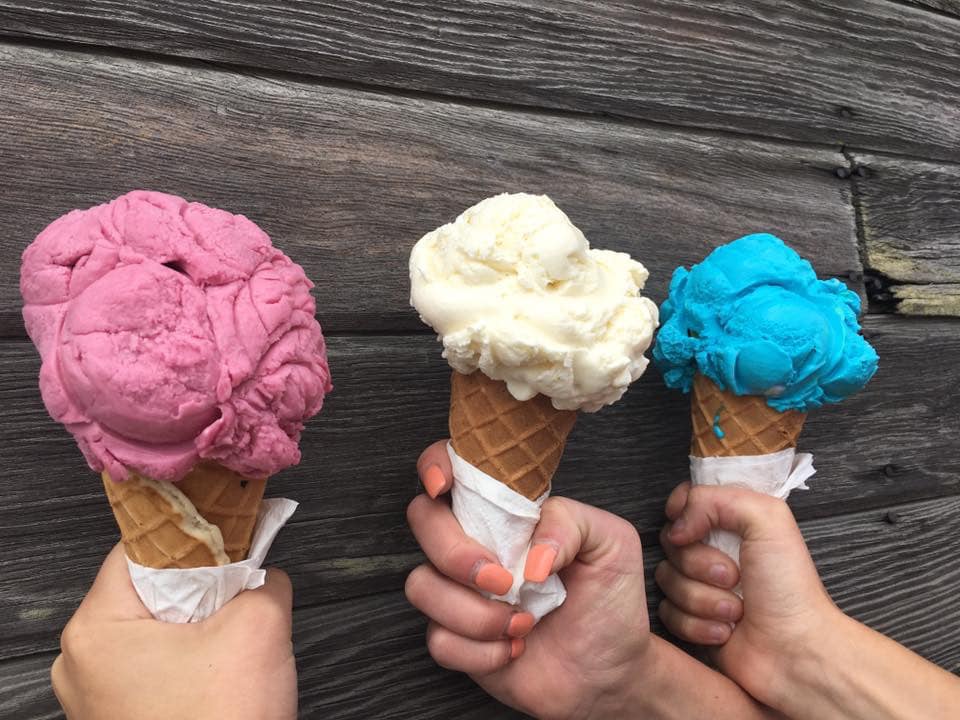 Q. What makes the ice cream from Snow Goose so popular?
A. Oversized scoops of Lopez Island Creamery and additional flavors from Cascade Glacier in Eugene, Oregon served on handmade waffle cones made fresh daily.
Q: What are some examples of the ice cream flavors at Snow Goose Produce?
A: Bow Hill Blueberry, Chocolate Truffle, Lemon Rasberry, Pecan Praline, Skagit Strawberry, Toffee Coffee, Huckleberry, Caramel Pretzel, Maui Waui Sherbet and many more.
Q. How much is a Snow Goose ice cream cone?
A. Price ranges from $3.50 to $6.00 depending on size and number of scoops (kid sized scoop available). Pints are also available for purchase.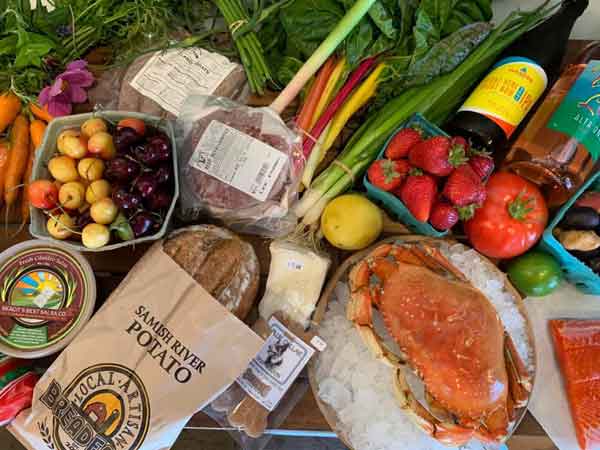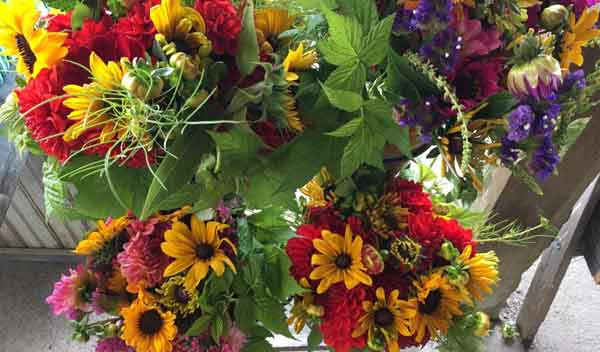 Q. Do they accept credit or is it cash only?
A. Ice Cream is cash only, although they will let you pay ahead with a credit card at a separate register. The market accepts credit/debit for all other purchases as well.
Q. Is there seating?
A. Yes, there are a number of round wood picnic tables that will fit a family comfortably.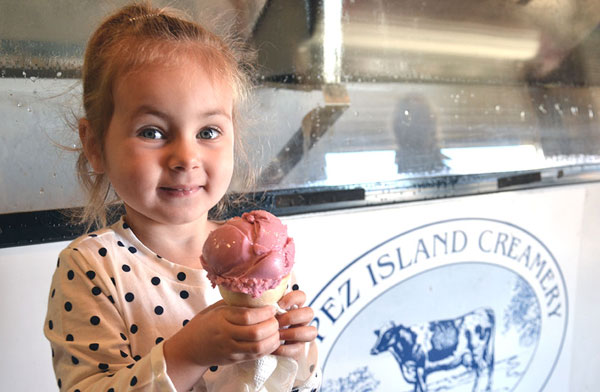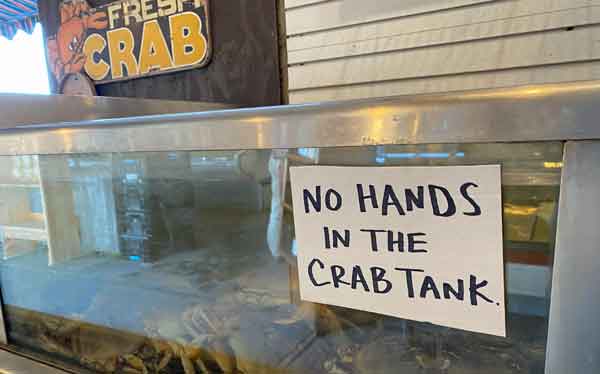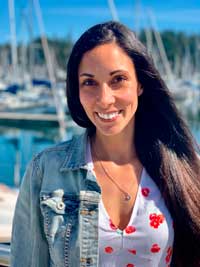 Lindsay Bartis is a mother of two young kids and lives in the Mount Vernon area. Her husband serves in the U.S. Navy and she was born and raised in the Greater Seattle area. After being stationed in Florida for three years, she was thrilled to move back to the Pacific Northwest, the place that will always feel like home. She has been writing for various newspapers, magazines and online publications for nearly a decade. Lindsay is currently a stay-at-home mom who loves to stay active in the community. Skagit Kid Insider is how she stays up-to-date on all the fun, new activities and kid-focused events offered in the area. When you have two kids under the age of four, you have to keep them busy!
All material contained in this guide is copyrighted and protected under the Digital Millennium Copyright Act. No part of this article may be copied or reproduced in any way.
SKAGIT KID INSIDER IS NOT PERSONALLY RECOMMENDING SNOW GOOSE PRODUCE.
VISIT SNOW GOOSE PRODUCE AT YOUR OWN RISK.
PLEASE CONFIRM THE OPEN TIME, DATES & PRICES, AS THEY MAY CHANGE WITHOUT NOTICE TO SKAGIT KID INSIDER.
THANK YOU & MOST OF ALL ENJOY TIME WITH YOUR FAMILY!