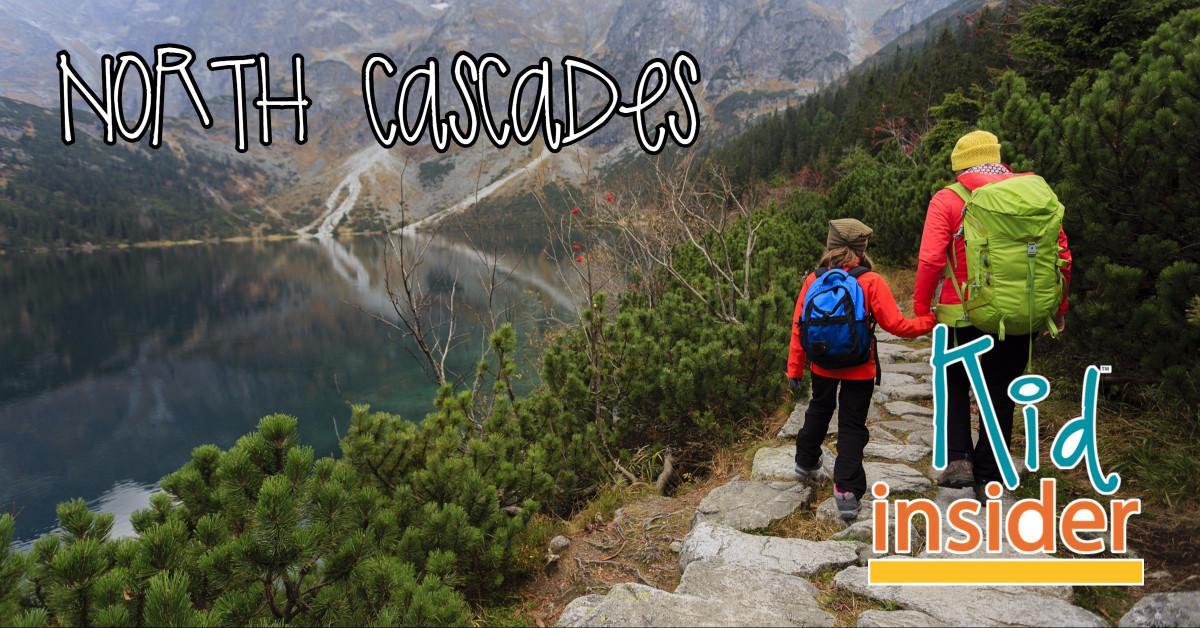 NORTH CASCADES NATIONAL PARK
Even though most of the North Cascades National Park is not located in Skagit County, we do have the most direct route for reaching the park...Highway 20. The park actually ranges from the Canadian border south to Lake Chelan. A day trip to the park should be on everyone's summer "things-to-do" list.

The park is generally open from May – October. After that Highway 20 closes due to snow. There is a Park and Forest Information Center located on Highway 20 in Sedro-Woolley. They staff a visitor information desk and also have books, maps and other items available regarding the park and adjacent forest lands. It's a great place to stop on your way up to the park. The North Cascades Visitors Center in Newhalem is also a good place to stop for the same type of information. Don't forget to ask about how your child can become a Junior Ranger and earn an official badge during your trip to the park.
During your stop at the information or visitor center, be sure to inquire as to whether or not you will need a Northwest Forest Pass to park at trailheads. It is not required on the National Park Service Lands but is required if you are parking at the trailheads on some of the adjacent U.S. Forest Services lands.

There are so many things to do during your visit to North Cascades National Park including; hiking, camping, climbing, boating, fishing, bird and wildlife viewing and picnicking. You can even bring your horse for riding on some of the trails. There are guided tours available through both ranger-led programs and the North Cascades Institute (NCI).
Learners of all ages can come to explore and participate in innovative programs at the North Cascades Environmental Learning Center on Diablo Lake in the heart of the North Cascades. Check out their website for a variety of programs and camps for youth and families. You can actually spend a weekend in their beautiful lodge while partaking in one of their planned family getaways.
One last item on your "things to do list" for the North Cascades National Park is taking an interpretive tour of the Upper Skagit Valley. The NCI and Seattle City Light have partnered to offer these tours to highlight the natural and cultural history of the area. You can choose from a boat tour of Ross Lake, a guided shuttle tour, a tour of the powerhouse, and a walking tour of Newhalem. Detailed information on the tours is located on the North Cascades Institute website.
Fun Fact: North Cascades NPSC has over 300 glaciers, more than any other park in the lower 48 states. More than half the glaciers in the 48 states are concentrated in the North Cascades.