SCHUH FARMS PUMPKIN PATCH IN MOUNT VERNON, WA
Last Updated 09/23/2021
Fall is finally here in the Northwest and that means cozy sweaters, warm coffees and of course, PUMPKINS! Schuh Farms is the place to go to find that perfect pumpkin for carving. The family-friendly farm owned by Steve, Susan and Jen Schuh, is located in Mount Vernon and is known for its pumpkins and seasonal produce. They will have their pumpkin patches and family activities ready for visitors the last weekend of September 2021!
Schuh Farms has a wide selection of produce including gourds, pumpkins, corn stalks and fall plants. There are multiple u-pick pumpkin patches to explore a corn maze and several family-friendly activities. The u-pick pumpkins are priced by the pound.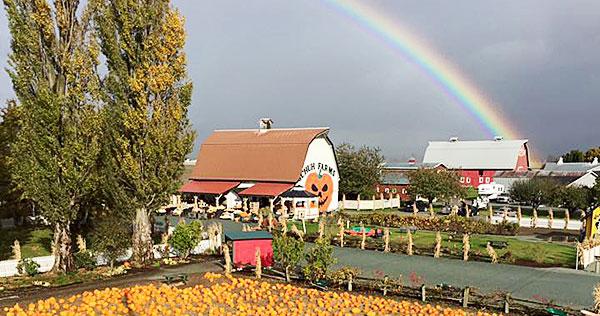 Your kids will LOVE Schuh Farms' harvest activities! For a small fee you can participate in the corn maze, barrel train ride, hay ride (families ride together for social distancing) and tractor train ride. Rides will be sanitized when they conclude.

In addition, there is a farm store on site that houses locally grown fruits and vegetables, homemade jam and dressings and baked goods made fresh daily. The bakery window will be open! The store also features a selection of handmade gifts and decor. Coffee drinkers can grab a hot latte from the espresso stand and take in the views. Please note there is limited seating around the farm and porta potties are available.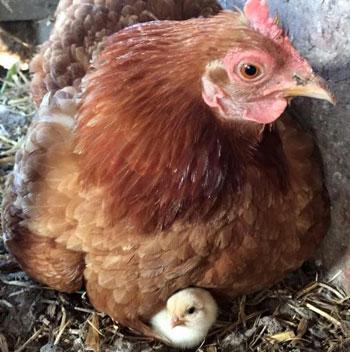 For the kids, there is a designated play area with a climbable hay structure, slide and a sand pit that may be open in October. There is also a large goat pen and a hen house. Visitors are welcome to feed the chickens when Skagit County is no longer in Phase 2. In October 2020 it will be viewing only. On occasion, there are pigs and cows on the farmland as well, but for October 2020 they will not be available.
Across Memorial Highway next to the larger North parking lot is a corn maze. This year it will have wider pathways and visitors entering will be spaced apart for social distancing and masks will be encouraged. There is also a giant u-pick pumpkin patch on this side of the highway along with the Recycled Junction playground.
Q & A INSIDER LOOK AT SCHUH FARMS
Q: Where is Schuh Farms located?
A: Schuh Farms address is: 15565 WA-536, Mount Vernon, WA 98273 and it is a few miles west of Mount Vernon.


Q: What is Schuh Farms' phone Number?
A: 360-424-6982


Q: Does Schuh Farms have a website and Facebook page?
A: Schuh Farms does not have a website that we can locate. They do post often on their Facebook Page.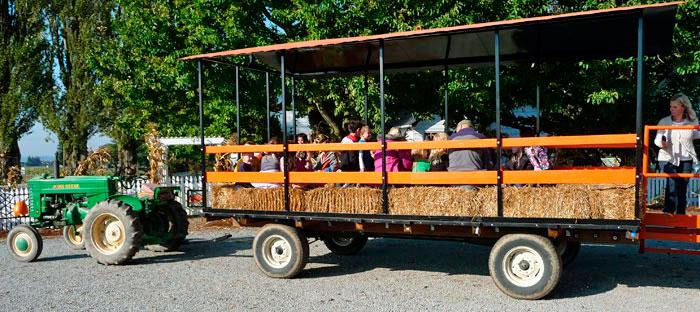 Q: What are Schuh Farms' hours?
A: Schuh Farms is open daily from 8:30am-6pm. On Mondays-Fridays in October they will have their harvest activities available from 2pm-6pm and Saturday and Sundays from 10am-5pm.
Q: What is the parking availability at Schuh Farms?
A: There is ample free parking in a small gravel parking lot next to the produce market and a larger parking lot across the highway. When it gets really busy they have a shuttle that will take you from the large parking lot across the highway over to the farm. This year there will be limited seating on the shuttle, so it is advised that you park on the side you want to visit and then move your car across the street, which is actually Memorial Highway and very busy. It is not advised to walk across the highway AT ALL. The North parking lot will have food vendors on the weekend along with the Recycled Junction playground, corn maze and the giant pumpkin patch.
Q: Is the farm stroller friendly?
A: The parking lot and main area are gravel and the fields are grass. A stroller does work, but be cautious of the rain as it makes it muddy and hard to push a stroller around the grounds. The corn maze paths are rototilled, so as soon as it has been open a few days the paths become flattened but will get muddy with rain.


Q: Is their seating near the coffee stand?
A: Yes, there is a grassy picnic area with a limited number of chairs.


Q: Can we feed the farm animals?
A: During the pandemic feeding and petting farm animals is not allowed. During non-pandemic times, food for the hens can be purchased with quarters from the machine near the hen houses.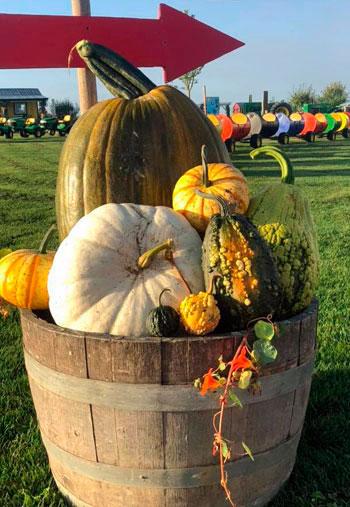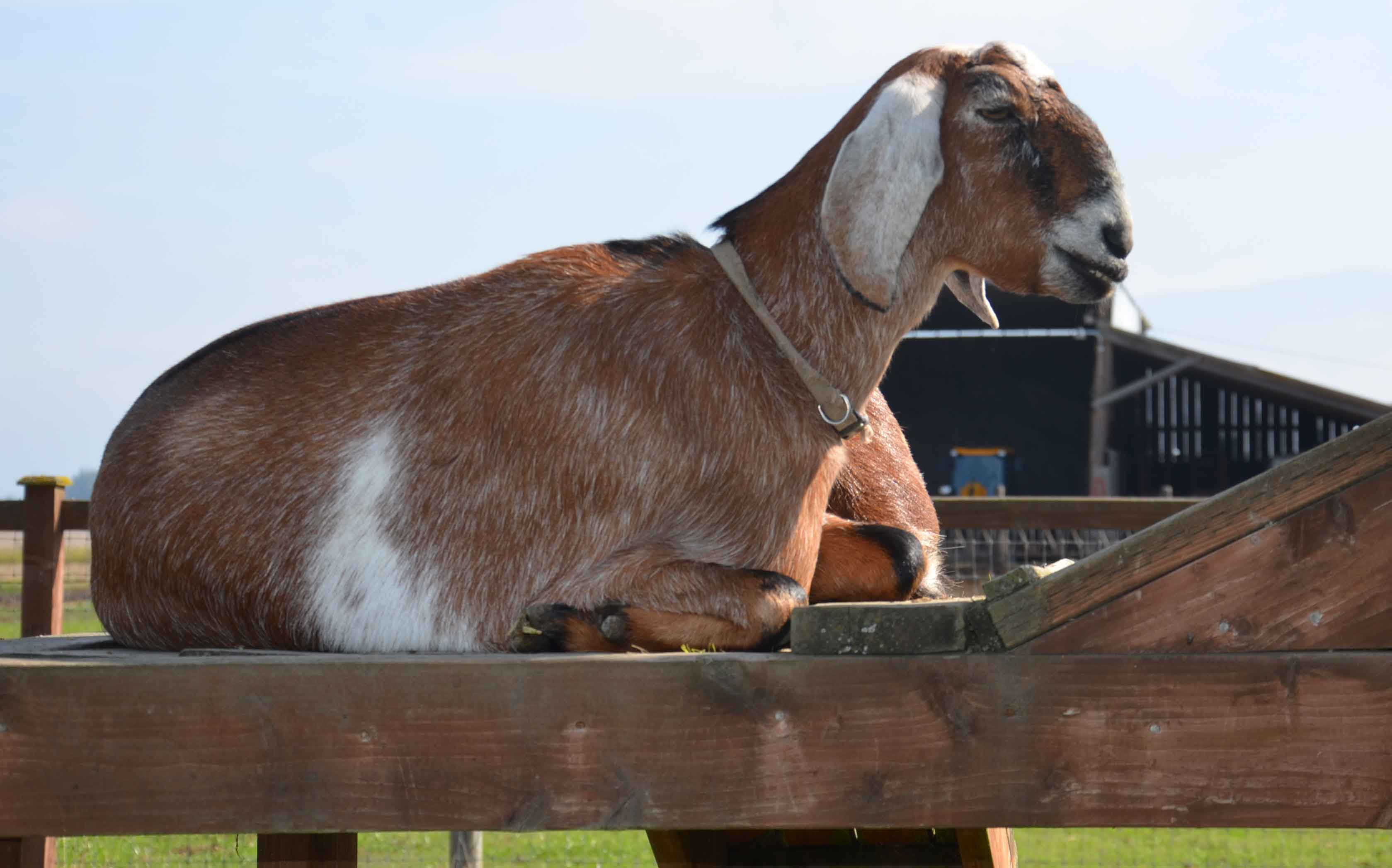 Q: Do they accept credit cards or is it cash only?
A: The farm store and espresso stand accept both.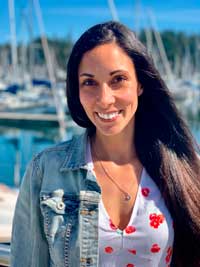 ABOUT THE AUTHOR
Lindsay Bartis is a mother of two young kids and lives in the Mount Vernon area. Her husband serves in the U.S. Navy and she was born and raised in the Greater Seattle area. After being stationed in Florida for three years, she was thrilled to move back to the Pacific Northwest, the place that will always feel like home. She has been writing for various newspapers, magazines and online publications for nearly a decade. Lindsay is currently a stay-at-home mom who loves to stay active in the community. Skagit Kid Insider is how she stays up-to-date on all the fun, new activities and kid-focused events offered in the area. When you have two kids under the age of four, you have to keep them busy!
Skagit Kid Insider is not personally recommending these events or locations.
Attend events at your own risk.
Please confirm the time, dates & fees, as they may change without notice to Skagit Kid Insider.
Thank you & most of all enjoy time with your family!!


All material contained in this guide is copyrighted and protected under the Digital Millennium Copyright Act. No part of this guide may be copied or reproduced in any way.