CHILDREN'S MUSEUM OF SKAGIT COUNTY
MOVES TO NEW LOCATION
Last Updated 06/04/2019

Create and Play at the New Children's Museum

The Children's Museum of Skagit County opened its doors on March 16th to debut its new location at The Outlet Shoppes at Burlington, welcoming groups of excited kids and their families to tour the new space. Tucked between the Gap Outlet store and Carter's, the Children's Museum now boasts an impressive 8,500 square feet of open space for creative play and that is just Phase One of construction. An additional 7,000 square feet will be added when the design is complete later this summer (of 2019).
The current space includes a gift shop, an art studio, a large reading nook with couches and a log fort. As you continue through the new location, you will find a room with tables designated for hands-on science and building fun, a two-story wood climbing fort and a soon-to-be green screen exhibit room.
For added convenience, there will be a nursing room (coming soon!), family restrooms and community meeting space.

The party space is open and ready for you to book your child's next celebration!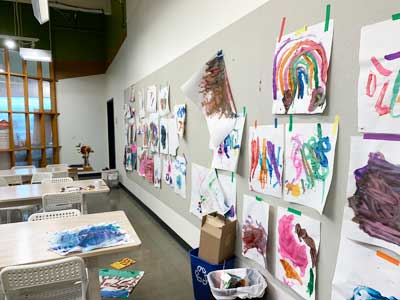 An open doorway then leads into the main room which houses an assortment of learning activity areas and exhibits including a climbing dome and seesaw, toddler area, dinosaur discovery section, a construction zone, animal veterinary hospital playhouse, a gardening area and more. JUNE 2019 UPDATE: The dinosaur area has already morphed into a safari exhibit and the gardening area is now a race track! Your kiddos will never know what new and exciting surprise exhibit is waiting for them!
When Phase Two is complete, it will include some of the larger exhibit pieces from the older location including the semi-truck, theater stage, boat, crane and music room just to name a few. There will also be an enclosed toddler area and family resource room.

Can you guess what's under the tarp? To be unveiled soon!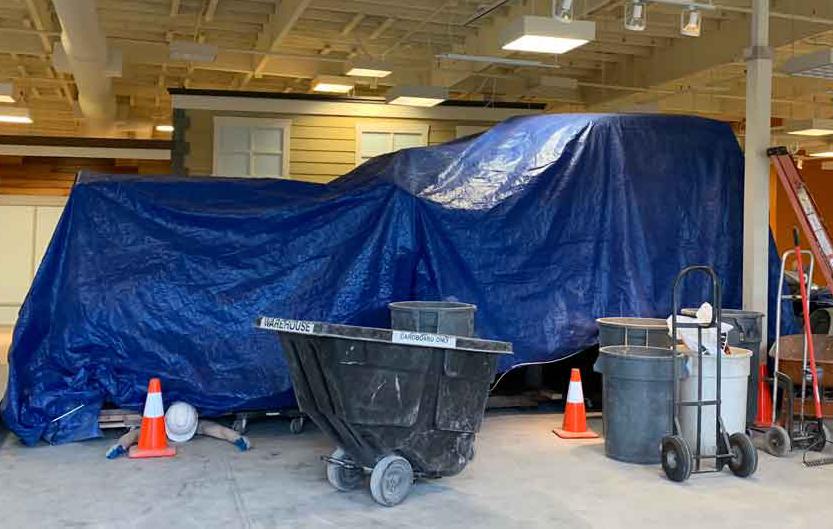 Q&A - Insider Look at the Children's Museum of Skagit County

Q: Where is the new facility located?
A: The Children's Museum is now located at The Outlet Shoppes at Burlington, between the Gap store and Carter's. The previous location at Cascade Mall is now closed.
Q: What are the hours of operation?
A: Monday – Saturday 10am to 5pm and Sunday 12pm to 5pm
*Toddler Tuesday opens doors early from 8:30am to 10am
Q: What types of exhibits are at the museum?
A: The new exhibits are focused on creating learning opportunities through STEAM (Science, Technology, Engineering, Arts, and Math). They are designed to encourage critical thinking, imagination, creativity and social-emotional development.
Q: Are outside food and drink allowed in the museum?
A: Currently, the museum has a snack area just inside the entrance near the store that is peanut free. Guests who leave for meals may reenter by showing their receipt or hand stamp.
Q: Can I bring a stroller?
A: Some exhibit spaces cannot accommodate a stroller, but they are allowed and there is limited stroller parking located at the museum entrance near the coat rack.
Q: What is the community free day?
A: The Children's Museums' Monthly Sponsors help make it possible to offer free admission to all on the second Tuesday of each month, beginning with Toddler Tuesday at 8:30am until closing at 5:00pm.
Q: Is there adequate parking available?
A: Yes, there is plenty of parking at The Outlets.
Q: How can I help towards the campaign?
A: The Children's Museum of Skagit County's "Bigger. Better. Brighter. Relocation Campaign", which is necessary to fund the costs of the new museum build out and relocation costs is underway and still accepting financial and in-kind support. To date, 25% of the $924,000 needed has been raised. Donations to this campaign can be made to the Children's Museum of Skagit County through their website here: https://www.skagitchildrensmuseum.net/support/donate or directly to their donation account at any Skagit Bank/Banner Bank branch in the region.
The Children's Museum of Skagit County is a local, non-profit organization. They rely on the generous support of individuals, families, and local businesses. Donations are fully tax-deductible.
Children's Museum of Skagit County Memberships
What is the cost of admission?
Members always get in free.
Infants under 12 months = Free
Children 12 months or older and adults = $6.25
Military/Seniors (65 years old) = $5.75
Field Trip Admission (Must call in advance to schedule and for details) = $3 per child/adults free
Party Room Rental (Must call in advance to schedule) = Starting at $95 for members/$110 non-members

Become a Member of the Children's Museum!

FAMILY MEMBERSHIPS
All Family Memberships Include:
Unlimited admission for one family for 12 months
Free guest passes
Discount coupons to visit NWAYM* member museums (does not apply to Childcare Providers)
Special Member-Only prices on Parties, Camps, & Classes
10% Member Discount in the Museum Store
BUY TOGETHER & SAVE! Purchase a membership and a birthday party together and save even more!
Welcome to the World (2-Year Membership) is a membership for new families with their first baby and includes:
• Great rate of $95 for 2 years
• Free guest passes: 4
• Children's Museum infant t-shirt to welcome your new baby
Salmon (Basic Membership): $75/year
• Free guest passes: 4
Military Salmon: $60/year
• Free guest passes: 4
Bear Cub: $125/year
• Free guest passes: 8
• Unlimited reciprocal benefits to 100+ children's museums nationwide and Canada through the Association of Children's Museums Reciprocal Network.**
• One free Member Night
Salmon Grandparent: $100/year
• For 2 families, you and your grandchildren
• Free guest passes: 4
Bear Grandparent: $125/year
• For 3 or more families, you and your grandchildren
• Free guest passes: 4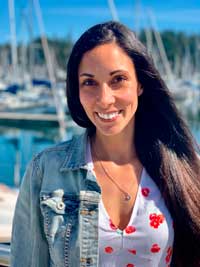 Lindsay Bartis is a mother of two young kids and lives in the Mount Vernon area. Her husband serves in the U.S. Navy and she was born and raised in the Greater Seattle area. After being stationed in Florida for three years, she was thrilled to move back to the Pacific Northwest, the place that will always feel like home. She has been writing for various newspapers, magazines and online publications for nearly a decade. Lindsay is currently a stay-at-home mom who loves to stay active in the community. Skagit Kid Insider is how she stays up-to-date on all the fun, new activities and kid-focused events offered in the area. When you have two kids under the age of four, you have to keep them busy!
All material contained in this article is copyrighted and protected under the Digital Millennium Copyright Act. No part of this guide may be copied or reproduced in any way.
SKAGIT KID INSIDER IS NOT PERSONALLY RECOMMENDING EVENTS OR LOCATIONS.
ATTEND AT YOUR OWN RISK.
PLEASE CONFIRM THE TIME, DATES & FEES, AS THEY MAY CHANGE WITHOUT NOTICE TO SKAGIT KID INSIDER.
THANK YOU & MOST OF ALL ENJOY TIME WITH YOUR FAMILY!